A neutral interconnection ecosystem without limits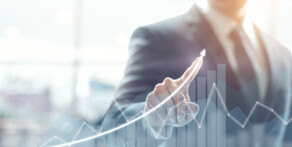 The success of the UAE-IX has shown the benefits of establishing an Internet Exchange (IX) and what it can achieve. In the next couple of years, there are plans to increase the UAE-IX presence in more data centers so that it will become a distributed IX – the first of its kind in the Middle East.
This is important, because interconnection is already playing a big role but will so even more in the future – just think about artificial intelligence, connected cars, and IoT.
Watch the video below to see what our experts predict for the future of the UAE-IX and the interconnection landscape in the Middle East.
10 years of UAE-IX: The future
What region does not want to become a point of reference for globally operating capital, a stronghold for innovations, and a location for the headquarters of internationally operating companies? Download the study from DE-CIX "The birth of an international Internet hub: a playbook for digital economy" to learn about the strategic steps and the results in the UAE over the past decade, and to find out how other regions can follow suit in the development of a digital economy.