Zain Group Joins UAE-IX to Increase Peering Opportunities With Middle East Carriers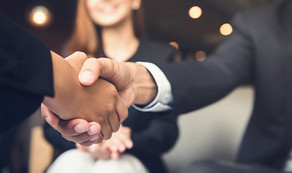 Zain Group has connected to UAE-IX, the first carrier-neutral Internet traffic exchange platform in the Middle East. Zain Group is a leading mobile telecommunications and data services provider in the Middle East and North Africa, serving more than 44.3 million active customers across eight countries in the region.

Zain Group operates in Bahrain, Jordan, Kuwait, Iraq, Saudi Arabia, Sudan and South Sudan, and in Lebanon as "touch". The company is the first to deliver content via UAE-IX outside the Gulf Cooperation Council (GCC) countries, including Iraq and Jordan.

Zain Group is connecting to UAE-IX via the datamena data center. Datamena is a carrier-neutral data center providing transit service and delivering a content hub via world-class data center facilities.

"The GCC region and surrounding countries are experiencing ongoing strong Internet growth", confirms Harald A. Summa, DE-CIX President. "Accordingly, the need for highest-quality Internet exchange services is also growing in order to transport the region's increasing volumes of Internet traffic for mobile and landline users. We are pleased to welcome Zain Group to UAE-IX as they address their interconnection needs through an exchange that continues to welcome the networks driving Middle East Internet development."

Together with other carriers in the Middle East, Zain is a partner in the Middle East-Europe Terrestrial System (MEETS), which is a 1,400 km state-of-the-art fiber-optic network that connects the Middle East with Europe. It was launched in 2013 and offers terrestrial transport alternatives to the many subsea cable networks that currently carry traffic to and from the Middle East region.